Biorock 4000-NZ Primary Tank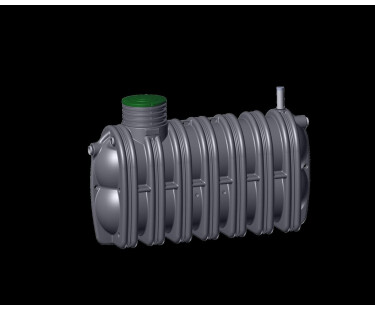 The primary tank ST1-4000 was specificcally designed for New Zealand, and offers a AS/NZS 1546.1:2008 certification.
The tank has 1x compartment, but the volume and overall capacity can be increased when installing the units in series or in parallel.
The BIOROCK-ST-7500 Primary Tank has integrated slots on the sides of the tank to allow safe movement by fork lift vehicles.Lifting eyes are situated around the tank, enabling lifting for ease of installation.
The ST-4000 Primary Tank has an integrated extension set.
---
Specifications
Product dimensions
| spec | value |
| --- | --- |
| Length | 3550 mm |
| Width | 1150 mm |
| Height | 2396 mm |
| Weight | - kg |
| Volume | 4000 litres |